GV Developments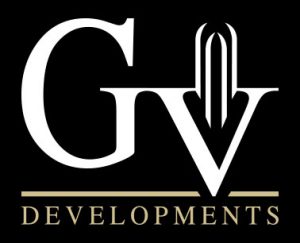 GV Development launches EGP 9bn mixed-use project in North Coast, Managing Director at the company, Nasser El Mallah,
During in the project's launching El Mallah said White Sand is the company's first project in the real estate market in Egypt. It will be built on an area of 193 feddan and will provide residential, tourist, and commercial spaces, with a 750-metre waterfront area. About 82% of the total project's area is allocated for green spaces.
The company's strategy aims to provide residential, tourism, commercial, and safe investment solutions in environmentally friendly communities that meet the highest international standards," added El Mallah.

"The company is keen to be part of the strategic plan adopted by the Egyptian state to develop the North Coast, which aims at creating new job opportunities.
The Commercial Director of GV Developments, Lamia El Sharkawy, said, "The White Sand project is the first real estate project of GV and presents a new perspective on the concept of coastal resorts in Egypt through its vital location and its ingenious design, where the aquatic nature is the main element."
White Sand North Coast includes the largest commercial service complex serving the project and the entire area, in addition to the various models of residential units, including villas, twin houses, chalets, and studio units, with spaces from 54 to 347 sqm to meet all residents' needs, in addition to providing required utilities.
Facilities :
the project includes 22 swimming pools, three lakes, restaurants, coffee shops, a clubhouse, a fitness centre, and a unique spa, all of which are carefully distributed throughout the resort, she elaborated.

Additionally, the company announced its plans in the coming period to invest in a number of new projects in several regions, including New Cairo, 6 October City, Giza, Upper Egypt, Delta, and coastal govern-orates. The company also intends to establish an integrated industrial city.
GV Real Estate Development Company is a company composed of several companies, an Egyptian joint stock company owned by state institutions The land is allocated to it by the Ministry of Housing and has the largest share of land in Egypt (Land Bank) White Sand GV Development Areas in which the company operates
• Recycling Trash
• Navigation Companies
• Agricultural Investment Companies
• Logistics Companies and also set up an integrated industrial city White Sand GV Development
Location
White Sand North Coast located in 75 KM alex matrouh road, before Al Alamein City for about 15 minutes, 10 minutes from Marina & near ( Mena 3 – Marseilia Beach 1 – Dimora )
The space is divided between residential units, green spaces and service area

Own your unit in a special place in the heart of North Coast inside the latest project of GV Development in the village of White Sand North Coast Call 01009002282